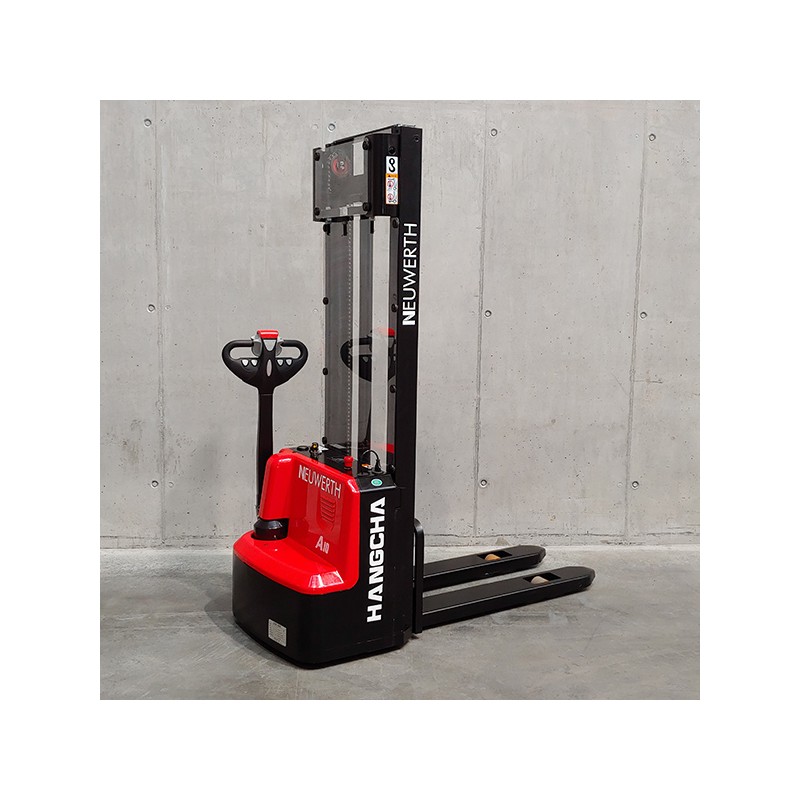  
Electric stacker
Performance at a tight price! An excellent compromise between quality and price: this inexpensive stacker has all the functions for quick and easy handling up to 1'000kg. The integrated charger and the maintenance-free battery make the truck easy to maintain. Different masts are available for a choice of 3 lift heights.
HANGCHA CDD10-AMC1-SZ
1.0t compact electric stacker
First price at Fr. 4'480.00
The Hangcha MINI stacker from the A series is designed to be both powerful and flexible. It meets the requirements of a wide range of applications. It is the ideal companion in shops, supermarkets, small workshops or in the truck. 
The advantages at a glance:
Smooth and precise CURTIS controls
Regenerative braking: + comfort, + autonomy
Excellent visibility
Built-in charger, Maintenance-free battery
4-point stability, very high adhesion
Silent hydraulic unit