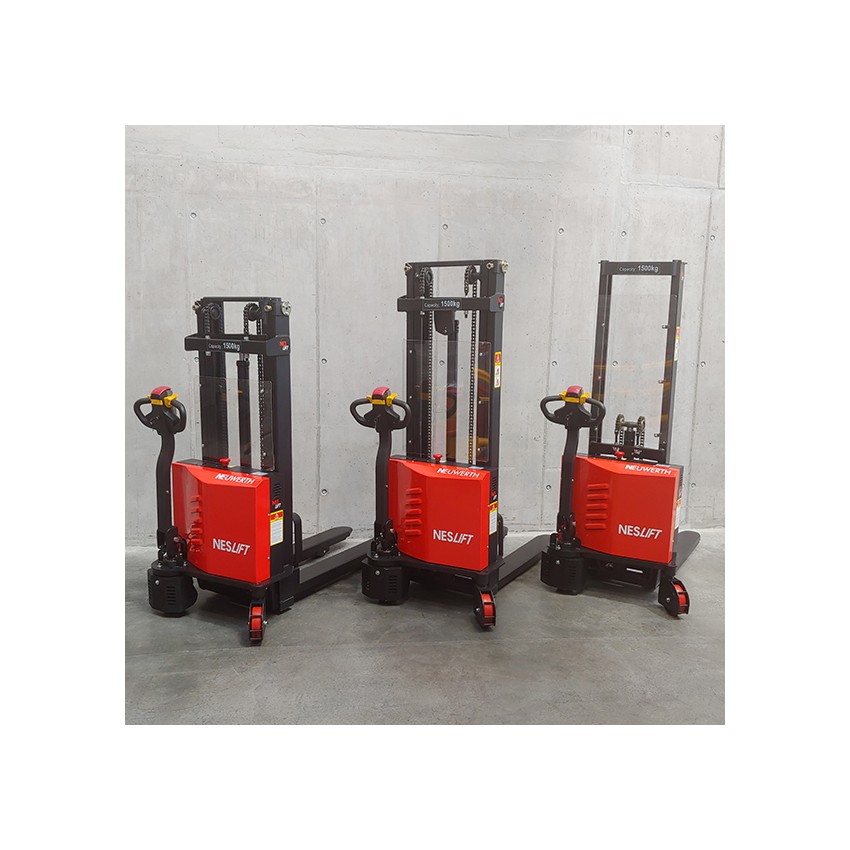  
Web Exclusivity
Our first price model! A simple but efficient stacker for light handling. It is an excellent alternative to the manual or semi-electric stacker. 4 mast heights to choose from.
NESLIFT SR 1500 SX
Electric stacker at an incredible price!
The most economical solution in our range, only available on the web.
With a load capacity of 1500 kg and a choice of 4 lift heights (1600, 2500, 3000 or 3300 mm), this truck is ideal for occasional but effortless handling.
The charger is integrated, just plug the supplied electrical socket into the mains. A handy battery charge indicator is located in a prominent position on the tiller.