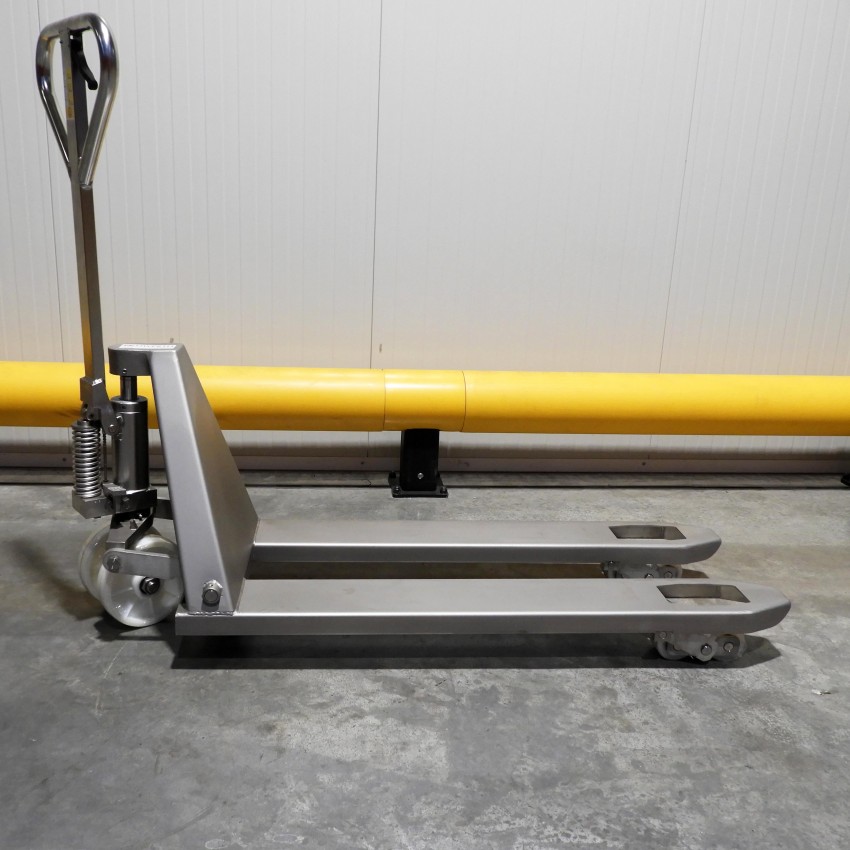  
Stainless steel pallet truck
2.0t or 2.5t stainless steel hand pallet truck against cold and humidity
MANUFACTURER'S WARRANTY
Authorized Swiss importer and repairer.
FLEXIBLE DELIVERY
Pick-up in 1957 Ardon or delivery by truck (Planzer)
SECURE PAYMENTS
by cards, bank transfer, cash (only. pick-up).
SINCE 1976
Your Swiss specialist for material handling.
NESLIFT NL 2000 inox
The hand pallet truck NL 2000 BD stainless steel is designed for extreme use. It is not afraid of cold and humidity and is not affected by corrosive environments.
The ergonomic tiller makes it easy to lift and steer the pallets, while the stainless steel coating reduces the risk of bacteriological attacks. The sturdy construction and the reliable jack guarantee a long service life and low maintenance costs.
All parts are galvanized, including hydraulic pump, frame and handle.